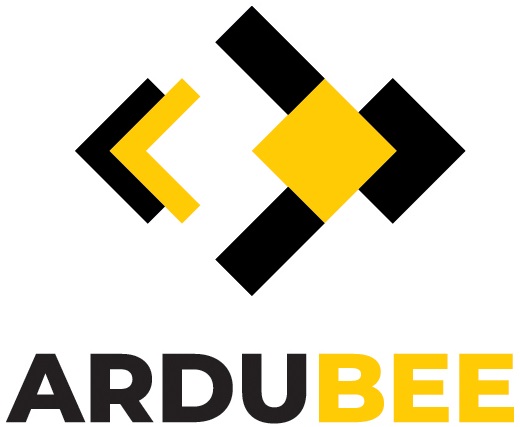 Ciao community!
We have a vision and we would like to bring you on board to make it happen!
Let's build the smallest integrated ArduCopter with outstanding flight time! We call it ArduBee.
This tiny ArduPilot UAV will enable initiatives of education and research or just everyone who wants to play with state-of-the-art technology and to explore the field of aerial applications.
We really believe it could be a great opportunity for our beloved ArduPilot community to get the best possible drone dev kit.
[direct link to ArduBee micro drone project page]
We have been learning with ArduPilot since our first DIY flying quad and our first RC piloting experience and since then, the idea undergoing this first flying solution was realized in 2014.
Clearly it was pushing the limits of a small size ArduPilot copter.
This vision keeps inspiring us in our hardest work to craft the lightest and perfectly integrated full-featured ArduCopter.
We couldn't imagine working in urban space with large copters and we couldn't sleep peacefully with the idea of having just a poor flight time, as often happens in this class of super small copters.
Last year we finalized our best 5" class ArduCopter quad, ready to be driven by our inhouse swarm GCS for drone light show.
Our fleet of light performing copters is based on our optimized and finest design that every day has proven its abilities at work. We continue to do our best to enhance the tools and improve the quality and performance of our swarming choreography.
this is the final weight with battery and indoor localization addon (212g)
This extreme lightness gives to the luminousbee4 so relevant flight times and vibrant flight characteristics that we built our complete ecosystem for indoor and outdoor swarm applications around it.
Hover time:
2 x 18650 3600mAh 45 min small battery pack
2 x 21700 5000mAh more than 1h big battery pack
May 2019, state of the art outdoor solution
GPS RTK Ublox F9 perfect integration
During our journey we also developed an UltraWideBand indoor localization to fulfill our needs of precision and scalability to be able to fly a swarm of drones.
Our solution is not as good as a motion capture system, BUT it is
precise, starting from a 10cm error that can be tuned down to 3-5cm
scalable, has no bottleneck on number of trackable objects
light, the payload is less than 8 grams
flexible, it can be set up to track in non square rooms or around obstacles
and last but not least, it is way more cheaper than a mocap system
We want to share this solution and to improve it further with your help. We are refining this technology with all the bells and whistles, from a software tool to setup the positioning system to a beacon holder design.
Ground beacon and positioning tag add-on
Till now we grew up through this amazing journey with ArduPilot. Now we got the inspiration with what we think could be our best way to contribute back supporting the community with our latest platform.
We want to present our lightest copter in the family, ArduBee.
October 2019, ArduBee-0.1 with plugin FC
March 2020, ArduBee-0.2 weight test without and with battery (53g and 102g)
We imagine this could become an excellent 3" platform to enable everyone to start working fast on the more advanced ArduPilot capabilities without all the weakness of the standard frankenstein design and its associated weight and clumsiness.
We selected the best components available, optimized them at our best and manufactured in the finest single module, as small and light as possible.
On board:
MCU 32-bit STM32F427 Cortex M4
4xBlHeli32 Esc with telemetry, individual motor's RPM and current
DSHOT 1200 flying every day with ArduCopter, hardware compatible up to 2400
Li-ion 18650 removable battery
WiFi ESP8266 for ArduPilot telemetry
SD card slot for log and Lua scripting
IMU, barometer, compass
downward facing rangefinder for low altitude height above ground measurements
SBus RC receiver connector
We aim to contribute to ArduPilot community with ArduBee, improving the development in this small class size and creating new opportunities with a platform ready for swarm robotics research and new applications.
The other main goal is to support and innovate the educational sector, using tiny ArduBee to teach and learn robotics, hardware, software and science with the open and robust ArduPilot's environment.
We are finishing the development of several add-on boards:
external camera
8 rangefinder module for easy collision avoidance
propeller guards
GPS module
optical flow sensor
indoor positioning with UWB suitable for single and swarm
RGB LEDs board
Breadboard with connectors for I2C, CAN, SPI, servo signals and power supply
The heart of this initiative is to give quality tools to the community, the final design is not yet closed and we ask your support to bring it to life.
Family portrait
We are going to launch a Kickstarter campaign in the next weeks, if you like this idea please share your suggestions or requirements and stay connected with ArduBee development.
https://forms.gle/ZjYc4HuLyF29zY8g6
If you have ideas and want to contact us at
luminousbees+ardubee@gmail.com
Stay up-to-date and follow our development blog in this post and here!